Game-changing iC3D v4 application for packaging designers to run live in Hall 7, Stand C16
Dover, DE, USA (18 April 2016) – Creative Edge Software, developer of the award-winning iC3D packaging design software, announces significant new packaging design capabilities with the release of its iC3D version 4 software. Incorporating a number of new features for unprecedented packaging 3D photorealism, v4 has been developed using customer insight into the must-have elements for a game-changing packaging design capability.
Creative Edge will demonstrate iC3D's new packaging 3D photorealism features at Drupa 2016 (31 May to 10 June, 2016, in Düsseldorf, Germany) in Hall 7, Stand C16.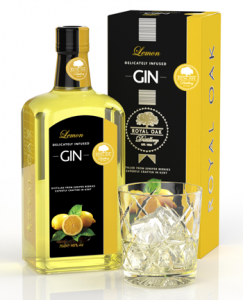 "Our research with key CPG brands, creative agencies, designers and prepress professionals highlighted difficulties due to the generally fragmented approach to software for packaging ideation, design and production," Nick Gilmore, CEO of Creative Edge Software. "As well as causing delays and unnecessary cost, it also hampers creativity as a whole, as designers try to second guess possible pitfalls or practical issues before the design goes too far. In iC3D, we have addressed those concerns with an updated, powerful, all-in-one, 3D packaging design application able to create on-screen 3D mockups at any stage in the design process."
"True photorealism was previously the missing piece of the puzzle," explains Gilmore. "iC3D has reduced time-to-market for brands from months down to days, but for full creative acceptance we needed to nail all aspects of the 3D representation in all environments."
With iC3D v4, five new features have been developed specifically to address packaging 3D photorealism:
Ray Tracing – accurately simulates effects of light on virtual objects for photorealistic, ultra-high-resolution, accurate photo studio effects
3D Model Interiors – enables realistic liquid filling, at any angle
Light Map Editor – re-creates studio lighting, editable highlights and shadows
Dynamic Backgrounds – real-time merging of 2D photo images with 3D designs
Perspective Control – matches 3D model perspective to 2D photo backgrounds
These new features allow accurate simulation of a wide range of optical and visual effects. Using Ray Tracing technology, glass and liquids in particular look 100 percent realistic for transparency, translucence, color, refractive index, reflections and shadows.
With this latest development, iC3D tightens the creative lifecycle further by replacing the need for professional photography for marketing or promotional materials. With packaging 3D photorealism, designs can be created from scratch and then immediately printed as true photographic image content on boxes, advertisements, posters, web sites and proofed or printed on leading 3D printers.
According to Gilmore, luxury brands and creative agencies want image perfection: "With each software version we have fine-tuned practical aspects such as the range of applications, product types and shapes. Now with unprecedented photorealism too, the missing piece is in place to leverage the full capabilities of this technology – and drupa is the ideal place. We will be showing iC3D v4 running live in the drupa innovation park, Hall 7 booth C16."
Additional key features of iC3D v4 include:
All-in-one design software – 3D digital mockups for bottles, tins, cartons, labels, flexible bags and shrink film.
Direct link to Illustrator – real-time creation and artwork editing (.ai or PDF)
3D model creation – Shape Modeller creates complex models quickly and easily
SmartShrink™ –

apply artwork to any object
shrink to fit in seconds, not hours
accurate visualization of distortion plus shrink correction

In-store visualization – real-time staging on shelves, gondolas and chiller displays
Proof and share – Save, print, export hi-res renders, PDF/3D PDFs, animations, movies or 3D-printed models; cloud share with iC3D opsis using any browser.
iC3D is used for packaging designs in luxury, beverages, food, cosmetics, body and other markets across a range of production methods and applications, including cartons, labels and flexibles for bottles, shrink sleeves/wraps, and POS/POP. The unique capabilities of iC3D allow on-the-fly, real-time, photo realistic generation of 3D digital mockups on multiple objects, including custom-designed shapes. For brand owners, retailers, agencies and designers iC3D dramatically reduces time to market and overall costs, while actively enhancing and facilitating a collaborative creative process with their unique 3D cloud share opsis.